---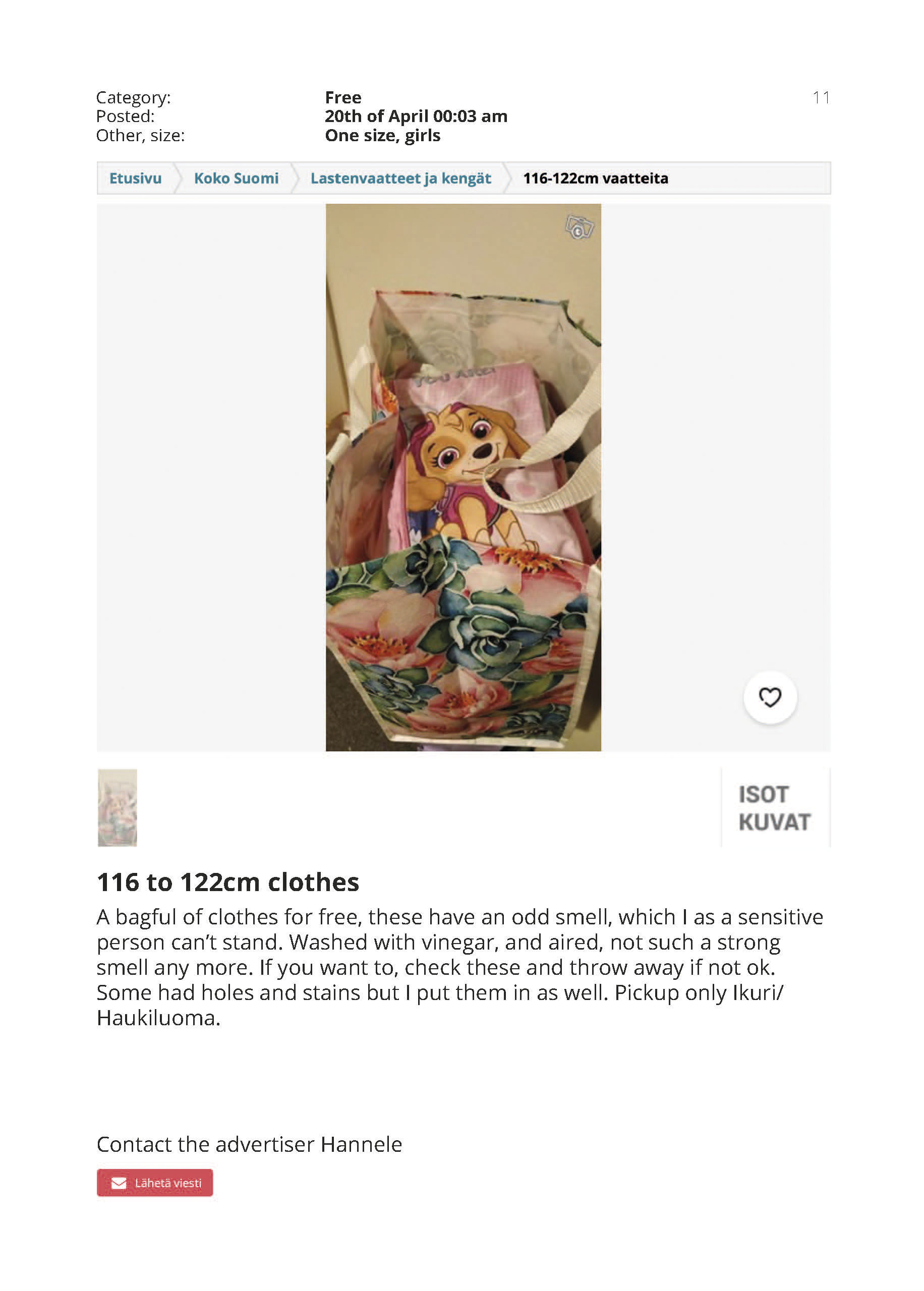 Samples of the zine
The Market

Installation and a zine (2021)

Shop furniture (dump bin, sign holder), recycled materials, online advertisements

The artworks mentioned in the zine were in the group exhibition Kuvan Kevät, close to this installation. I think of my zine also as an alternative exhibition catalogue for the real Kuvan Kevät catalogue, but it is just one way to see it.

///

Tori

Installaatio ja zine (2021)

Myymäläkalusteet (massatuotekaukalo, halsteriteline), kierrätysmateriaalit, netti-ilmoitukset

Zinessä mainitut teokset olivat nähtävillä Kuvan Kevät -näyttelyssä näyttelytilassa, tämän installaation läheisyydessä. Ajattelen, että zinen voi lukea myös eräänlaisena varjokatalogina varsinaiselle Kuvan Kevät -katalogille.