My artworks are spatial, with a strong basis on concepts. My techniques vary from sculptural elements to conversation with people. My recent works have dealt with analysis of the urban environment, the forest suburbs, and the nature of objects. The exhibiting context is often the starting point of my works: in what context, scale and atmosphere the work is presented.


There is a strong social charge in my work and the focus is on dealing with and conceptualizing everyday phenomena. With my works, I build wormholes between different groups of people, reach out to others, and grasp the world into my works. Different art user groups, ways of presenting and accessibility issues are of interest to me, as are ways to overlap art with/in society. I admire works with a clear idea, a simple execution, and a feeling that there is abundance behind the simplicity.


I hope I will always come up with new ways to be an artist in society.

///

Teen konsepteihin perustuvia tilallisia teoksia, vaihtelevilla tekniikoilla, veistoksellisista elementeistä ihmisten kanssa keskusteluun. Viimeisimmät teokseni ovat olleet analyysiä kaupunkiympäristöstä, metsälähiöstä ja esineiden olemuksesta. Esityskonteksti on usein teosteni lähtökohta: millaisessa yhteydessä, mittakaavassa ja tunnelmassa teos esitetään.


Työskentelyssäni on voimakas sosiaalinen lataus ja keskiössä on arjen ilmiöiden käsittely ja käsitteellistäminen. Rakennan teoksillani madonreikiä erilaisten ihmisryhmien välille, kurotan muita kohti ja otan maailman mukaan teoksiini. Erilaiset taiteen käyttäjäryhmät, esitystavat ja saavutettavuuden kysymykset kiinnostavat, samoin tavat limittää taidetta yhteiskuntaan. Ihailen teoksia, joissa on kirkas ajatus, yksinkertainen toteutus ja tunne siitä, että sen takana on runsautta.


Toivon, että keksin aina itselleni uusia tapoja olla taiteilija yhteiskunnassa.



Photo: Aleksi Kallioja







---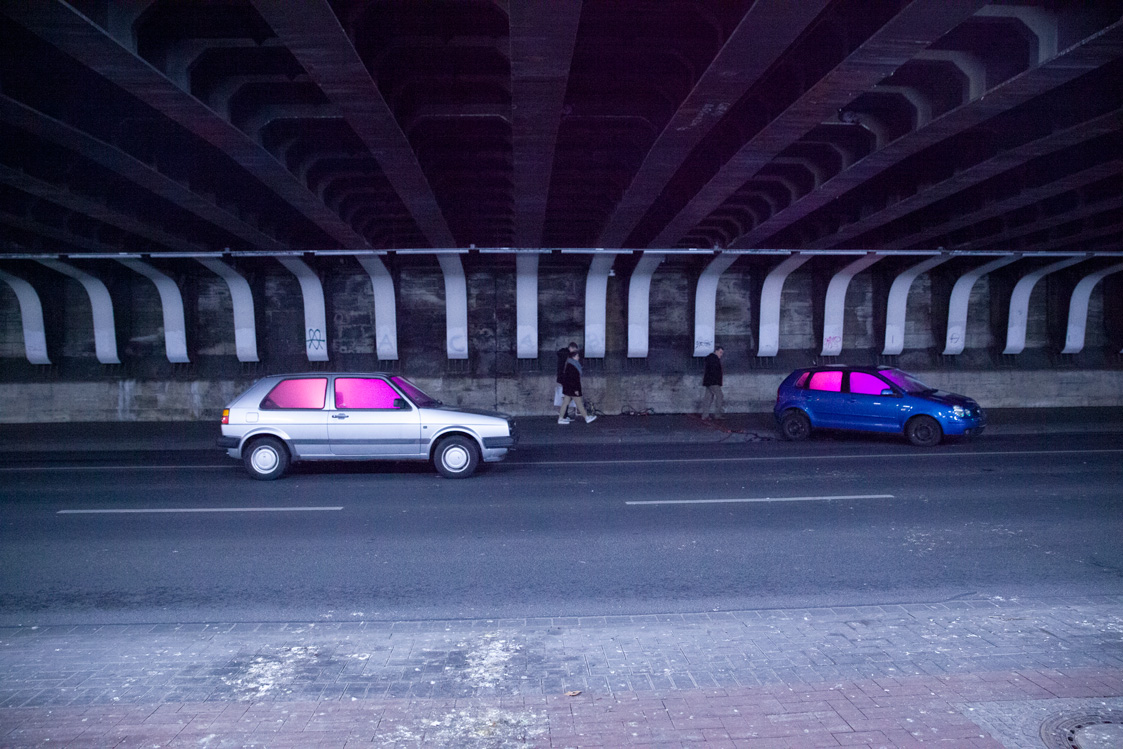 Photos from Hildesheim DE (2020)
Seinäjoki FIN (2017), Southbank Center, London, UK (2021)
Untill 9th of January in Southbank Center, London

"Anne Roininen's light sculpture Car Show (2017 – 2021) is made from real cars, and is about cars.

Our relationship with cars is changing all the time. In terms of ecology and the way we use cities, cars have gone from a symbol of luxury, to objects which divide opinion.

Cars now are as linked to air pollution and lung disease as they are to the freedom of the open road.

By turning the cars into light sculptures, Roininen seems to be summoning mechanical ghosts. These cars appear abandoned, lost and from another age.

The artwork is commissioned with the generous support of The Finnish Institute in the UK and Ireland."

---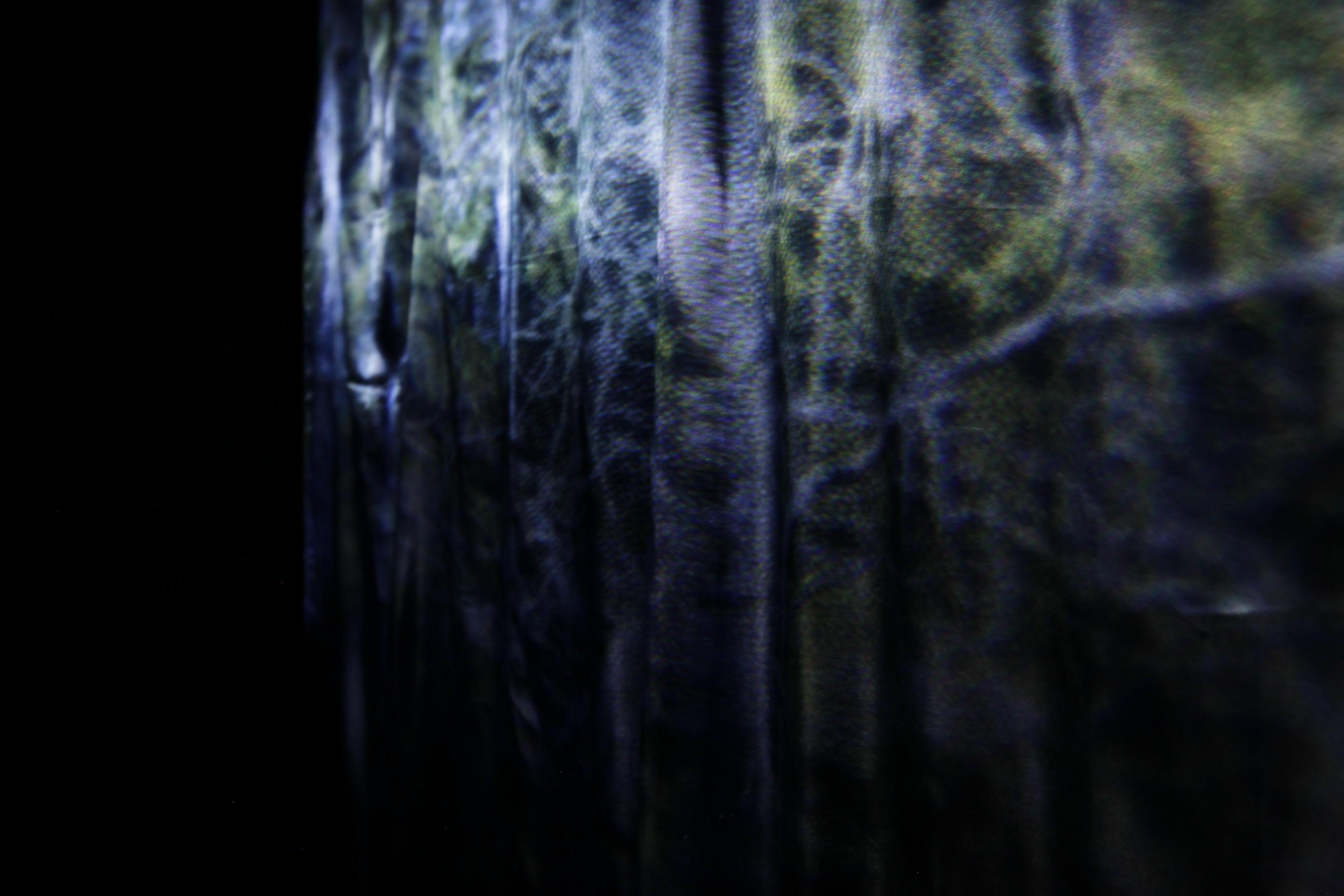 I created a moment. It is a self-portrait with a forest. It is a photography studio without the photographer and without the camera. You can step into it.

A text and an installation one can step into, 2021

///

Tein tilanteen. Se on omakuva metsän kanssa. Se on valokuvastudio ilman kuvaajaa ja kameraa. Sinne saa astua sisään.

Sisään astuttava installaatio ja teksti, 2021



The forest – there, in the back. Transforming along the weather and seasons.

In the forest suburb the forest was supposed to be everywhere, the houses in the woods, and a forestry feeling all around them. As it happened, some of the forest was cut, to make space for more housing. But there were still some trees left. Here and there, also over there. The patches of forest left were so small and sparse that you could see right through them. They didn't have space to grow into vegetation, dense enough to block the view properly.

I read about a study, researching the change in the structure of the visitor profile in North American national parks. The number of teens and young adults had exploded as Instagram got increasingly popular. People want to photograph themselves next to a canyon and a scenic viewpoint. The connection between brisk hiking and social media application felt unexpected.

What kind of a background would this suburban forest be for a selfie? Was there first a road and the forest grew around it? Or was the forest there first and the road was built through it? It might well be that first there was a forest trail, then a cattle path, a paved road, and then lanes and lights. Then click of the button, a selfie – we're arrived at the destination! Follow the signs to find your way back.

///

Se metsä siellä takana. Se, joka muuttuu säiden ja vuodenaikojen vaihtuessa. Metsälähiössä metsän piti olla kaikkialla, talot metsässä ja metsäinen tunnelma niiden ympärillä. Kyllähän siinä niin kävi, että sitä metsää kaadettiin, kun piti tiivistää asumista. Jäihän niitä puita silti vielä. Niitä jäi sinne, tänne ja tuonne. Puita on, mutta metsät ovat sen kokoisia, että niistä näkee läpi ennen kuin ne ehtivät syvetä ja muuttua näkymän peittäväksi kasvillisuudeksi.

Luin tutkimuksesta, jossa oli selvitetty pohjoisamerikkalaisten kansallispuistojen kävijärakenteen muutosta. Teinien ja nuorten aikuisten kävijöiden määrä oli kasvanut huimasti samalla, kun Instagram saavutti suosiota. Ihmiset haluavat kuvata itsensä kanjonin laidalla ja näköalapaikoilla. Tämä reippailun ja kuvasovelluksen välinen yhteys tuntui odottamattomalta.

Millainen tausta tästä lähiömetsästä syntyisi omakuvalle. Oliko niin, että ensin oli tie ja sen ympärille kasvoi metsä vai menikö se niin, että ensin oli metsä ja sen halki rakennettiin tie? Voi hyvin olla, että ensin oli villieläinten muodostama polku, josta tuli karjan muodostama polku. Siitä kinttupolku, metsätie, päällystetty tie, ajokaistat ja valot. Sitten napin painallus ja selfie – perillä! Kylttejä seuraamalla löytää takaisin.



---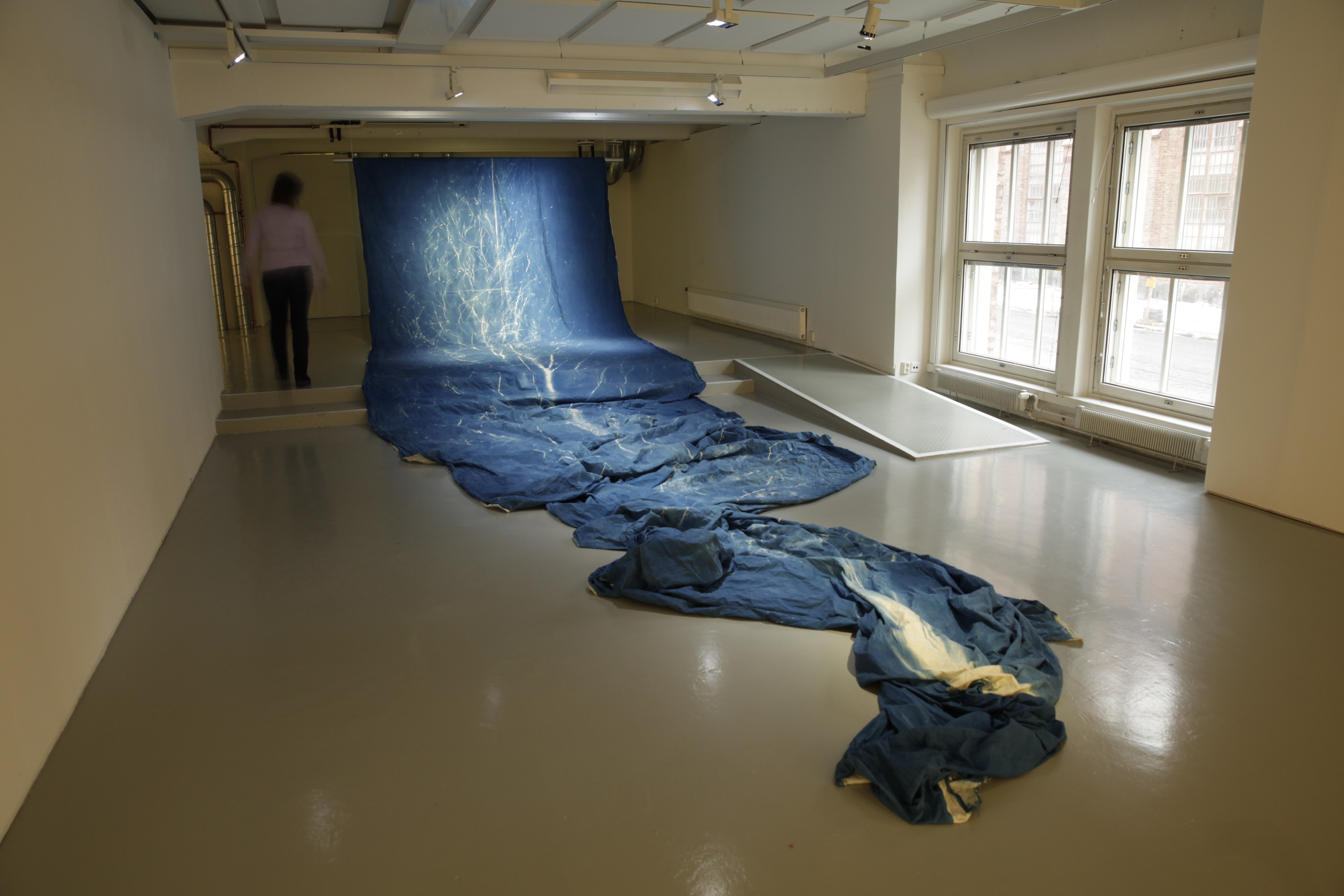 A Tree Fell

Cyanotype on cotton, 3 x 15m, 2021
More trees are being cut down now than ever before. I reflect on the meaning of a single, anonymous tree, be it in a commercial forest or deep in the wilderness. Some individuals that stand near human housing are political; they can be protected by urban activists. Some are symbols and places of remembrance. An apple tree was planted for my godson.
If a felled tree is left to decompose, it soon contains more life than it did upright. It offers a habitat for even more species. I grieve species loss as I behold one particular felled tree. I made a shroud for it.
Intervention at the Kamppi Mall, Helsinki
https://youtu.be/XMsCuxtGFTY
///
Puu kaatui

syanotypia puuvillakankaalle, 3 x 15m, 2021
Näin hidastetun videon puun kaatumisesta. Se oli hypnoottinen. Valtava voima ja koko. On ihmeellistä ajatella, että puu kasvaa saman verran maan alla, kuin päällä. Voi siis ajatella, että näin kaatuvasta puusta vain puolet, kun se rysähti maahan. Halusin ikuistaa sen koon ja muodon. Teki mieli hiljentyä asian ääreen.

Puita kaadetaan nyt enemmän, kuin koskaan. Mietin, mikä merkitys on yhdellä, anonyymillä puulla vaikka talousmetsässä tai erämaassa. Jotkut asutuksen lähellä sijaitsevat yksilöt ovat poliittisia, niitä voivat suojella kaupunginosa-aktiivit. Jotkut puut ovat symboleita ja muistamisen paikkoja. Kummipojalleni istutettiin omenapuu.

Jos kaadettu puu jätetään paikalleen maatumaan, siinä on pian enemmän elämää, kuin sen ollessa pystyssä. Se tarjoaa elinpiirin vielä useammalle lajille. Yhden kaadetun puun äärellä suren lajikatoa. Tein sille käärinliinan.
Interventio Kampin ostoskeskuksessa Helsingissä
https://youtu.be/XMsCuxtGFTY